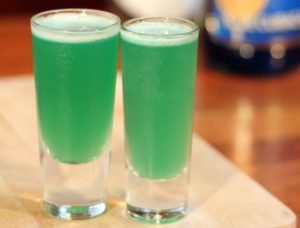 Weed drinks will definitely make you feel relaxed and be more open to your friends, not the fat plate of marijuana cookies.
Depending on what flavors you prefer, you can choose cocktail drinks or shots. Have we mentioned that weed drinks do not contain cannabis at all? Well, to be honest, it isn't even necessary. You might be wondered why weed drinks have such a name if they don't even contain cannabis. It is because the final look of these drinks is a green liquid mixture that reminds you of marijuana. Here are two recipes for your best party ever! Enjoy!
Marijuana Shots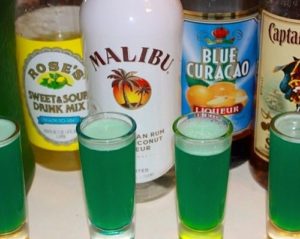 First of all, you need to find a 16 oz. glass for cocktails. Then, pour half oz. of Captain Morgan and Malibu Coconut Rum, half oz. of Blue Curacao and Midori Melon Liqueurs, three ounces of Pineapple Juice and a splash of a sour and sweet mix.
Done! Share your weed shot with your company of friends and don't forget about entertainments.
Weed Milkshake Shooter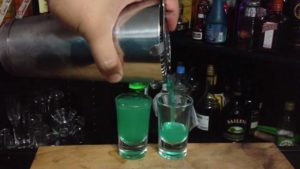 Here is a win-win variant of weed drinks: everyone will surely enjoy it and ask for more. To make marijuana milkshake shooters properly, you will need to gather all the following ingredients:
– 1 oz. of melon liqueur
– half oz. of white crème de cocoa
– half oz. of cold milk
Combine these ingredients with some ice and shake it properly. Done! Now strain the liquid cocktail into the shot glasses and don't forget to say "Bellissimo!"
Don't limit yourself to only these weed drinks. Believe in yourself, conduct experiments, create new recipes, impress your friends and have a nice time together with weed drinks. Have fun and have the best time of your life.